The second annual Tampa Bay Beer Week is almost upon us, and I intend to attend more events this year. But which ones? There are currently nearly 200 listed, as of this writing, and more being added every day.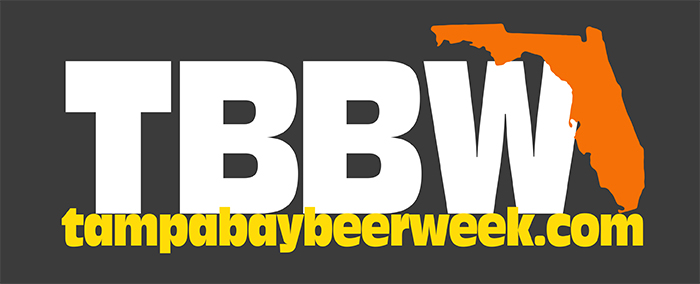 Tampa Bay Beer Week 2013 runs from March 2 to 10 and will feature festivals, tap takeovers, beer-pairing dinners and bottle releases out the yazoo (not to be confused with Yazoo Brewing Company in Nashville).
In an effort to help visitors and others unfamiliar with Florida's craft beer scene, I've made a list of the Top 6 Must-Attend Tampa Bay Beer Week Events. Originally, I was aiming for five, but c'mon!
Here they are in chronological order.
Saturday, March 2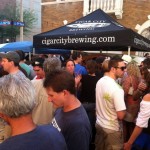 Florida Brewers Guild BeerFest 2013: (2-6 p.m.) This is arguably the most important beer festival of the year for Florida. Not only will the majority of Florida-based commercial brewers be pouring their creations, but they also will find out if they won any medals in the Best Florida Beer Championships. Homebrewers as well are competing. This year, the fest has been moved to Ybor City's Centennial Park, which should help eliminate some of the intermittent crowding at its previous Ybor Square site. Tickets are $30 in advance; $40 at the door (if any are left). VIP admission is $75 and includes entry into two VIP areas serving limited-edition and rare beers, as well as food from the Tampa Bay Brewing Company and the soon-to-open Cigar City Brewpub. Click here to buy tickets.
Sunday, March 3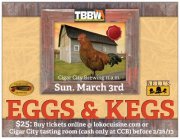 Second annual Eggs and Kegs at Cigar City featuring Bell's Brewery: (11 a.m. to 3 p.m.) Unfortunately, this event has sold out but I'm including it for those who might "know someone who knows someone," and there's always a chance that ticketholders who can't make it might sell them on Craigslist or elsewhere. Regardless, this offers an excellent chance to recharge your physical and mental batteries after Saturday's BeerFest.  Chef John LoScalzo of local food event company LOKO Cuisine and his crew will present a four-course brunch with a Latin flair, prepared with both breweries' offerings – and of course beer. There will be live music from Acho Brother, and special offerings from both Cigar City and Bell's. If you don't make it to this one, I've heard another is being planned for Cigar City during American Craft Beer Week (May 13-19).
14th annual Brewers Ball at The Cuban Club: (noon to 5 p.m.) This will be my first year attending the Brewers Ball, but from the reports I've heard from previous years, I'm really looking forward to it.  Brewers from across the state will gather for the official presentation of the Best Florida Beer Championship Best of Show winners, and samples of the gold-medal beers will be poured. Expect live music, a homebrew keg competition, food vendors and a beer raffle. A very limited number of tickets are available here for $50 each.
Monday, March 4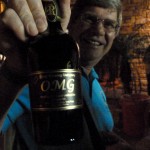 Cigars and OMG at Rapp Brewing Co.: (6 to 10 p.m.)  I love a good cigar, and the first sip of brewer Greg Rapp's OMG, a monster of a 20+% ABV Strong Ale, had me hooked. But I've yet to pair it with a fine stogie, and now here's a chance. There will be limited pours of OMG, and you must bring your own cigar. And non-smokers need not worry: The smoking will happen in the brewery area and the ventilation system will keep the tasting room smoke-free.
Friday, March 8
Best Florida Beer Championship Leftover Party at Southern Brewing & Winemaking: (Starts at 7 p.m.) The large number of entries in the BFBC Homebrew Championships – more than 500, translating to 1,500 or so bottles – means there are a lot of leftovers because only one or two bottles are opened for judging purposes. So the organizers decided to share the bottles at his event, which will also have barbecue available from Nate Paul's Q4U Food truck and guest taps from local breweries. There will also be a panel discussion moderated by yours truly featuring craft beer luminaries from across the state. Once the final lineup is determined, I'll post it on this blog. Bring your questions! Tickets are only $10 and available here.
Saturday, March 9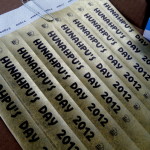 Hunahpu's Day at Cigar City Brewing: (7:50 a.m. to midnight) Likely the most anticipated bottle release in Florida, Hunahpu's Day attracts beer geeks from across the state and country and even from around the world for a chance at a coveted wristband to purchase bottles of Hunahpu's Imperial Stout. This festival-like event grows each year. In 2012, about 5,000 people came through the gate; they expected half that many.  As always, the Cigar City crew tweaks the event each year to make things as smooth as possible. Here are the most important changes from previous years.
Gates will open much earlier – at 7:50 a.m. Feel free to line up beforehand.
There will be two levels of Hunahpu's bottle purchase limits, and a separate wristband will be given for each. The first 4,000 people to come through the gate will be allowed to purchase three bottles; the next 1,000 will have a two-bottle limit. The price is the same as the past few years, $20 per bottle. Bottle sales will begin at noon or when the last wristband is handed out, whichever comes first.
At 5 p.m., the bottle limits will end, and if there are any left, they will be available first come, first served. Maximum purchase will be 12 bottles at that time.
You can read all the details about Hunahpu's Day here, and here is a link to a story I wrote last year that offers tips on how to get the most out of it.
Those are my six don't-miss Tampa Bay Beer Week events. Which ones are on your list?
You can find a full calendar of events here on the Tampa Bay Beer Week website.
MARK YOUR CALENDAR
These are upcoming Florida beer weeks in 2013.
And of course the nationwide American Craft Beer Week from May 13 to 19, 2013.
If you know of any more being planned in Florida, please let me know.
You might also be interested in reading Tampa Bay Beer Week 2013 bottle releases.
BeerinFlorida.com is an official sponsor of Tampa Bay Beer Week.
Correction: A previous version of this post had an incorrect date for the Leftover Party.