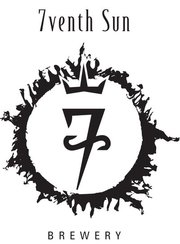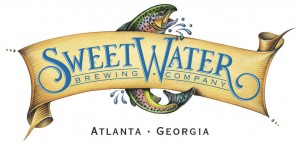 Big news today from Dunedin. Here's the release:
SweetWater Brewing Co. & 7venth Sun Brewery Join Hands

7venth Sun Brewery announces collaboration and expansion

Dunedin, FL – October 15, 2012 – Georgia-based SweetWater Brewing Company and Dunedin, Florida's 7venth Sun Brewery will release their first collaboration beer, Hand Shandy, to kick off the inaugural  Craft Beer & Crab Festival in Dunedin and celebrate SweetWater's official introduction to the Tampa Bay area.  The breweries concocted a high gravity Biere de Garde, brewed with black pepper, lemon zest and "dry hopped" with Lemon Verbena.  As former SweetWater employees, 7venth Sun's President, Devon Kreps, and Vice President/Head Brewer Justin Stange, are excited to reconnect with the brewery that got them where they are today.

"We are really looking forward to having SweetWater on tap again in our home town.  It was a huge honor when Freddy approached us about doing a collaboration to celebrate that," says Kreps.  "I really like the balance and finesse of the beer; I think people will really enjoy it and it will pair well with the Stone Crabs and seafood selection Olde Bay has prepared for the event," notes Stange.

The Craft Beer and Crab Festival will be hosted by Olde Bay Café at Edgewater Park in Dunedin from 2 to 10 p.m. on Friday, October 19.  Additional SweetWater and 7venth Sun beers will be flowing, as well as Dunedin Brewery, Tampa Bay Brewing, Cigar City Brewing and several other local brews on tap.  Moonlight Graham and the Black Honkeys will provide live music. Stone crabs, gulf coast boil, bratwursts, pulled pork, smoked mullet and fish tacos are on the menu.

Additionally 7venth Sun is expanding its brewing and tasting room capacity into the adjoining unit at their location on 1012 Broadway in Dunedin.  New equipment is en route that will allow for greater distribution, quadrupling the brewery's capacity.  The new space will house all the brewing equipment as well as offer additional seating.  The original equipment will be used for mixed-fermentation, allowing the brewery to expand its Berliner-Weisse and wild fermentation portfolio.  Project completion is projected by the end of the year.
You might also be interested in reading this:
SweetWater Brewing pub tour celebrates move into Tampa Bay area