Tomorrow will be Florida craft-beer geekdom's equivalent of Christmas, in that it comes but once a year, there will be much enjoyment and wallets will be much lighter the next day.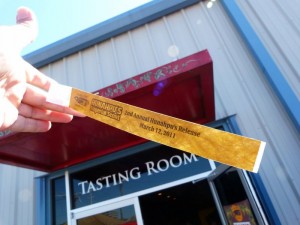 I'm speaking, of course, of Hunahpu's Day at Cigar City Brewing, when the Tampa craft brewery puts on sale bottles of its Hunahpu's Imperial Stout, a luscious concoction that head brewer Wayne Wambles describes thusly: "Pours extremely dark in color with a brown head with notes of big chocolate and espresso, moderate notes of vanilla and cinnamon and a mild tinge of tobacco and chilis."
Here are a few suggestions to make sure you enjoy the day as much as possible.
Prepare for the weather
The forecast for Saturday calls for a high temperature of 81 degrees. There is a chance of rain, but expect heat and sun. Lather on the sunscreen and hydrate, hydrate, hydrate. Drink of water before, during and after. Not only will the heat be draining the fluids from your body, but so will the beer, and you'll feel much better the next day.
Arrive early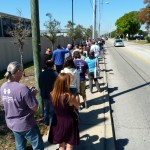 It is entirely up to you when you get there, but the gates open at 11 a.m. and the line will be quite long at that time. Parking will be limited, so carpooling is strongly recommended. Representatives from Cigar City will hand out wristbands to allow you to purchase bottles of Hunahpu's as well as another one to show you're 21 or older.
Which brings us to …
Bring your photo ID
Everyone's ID will be checked. No exceptions.
Bring cash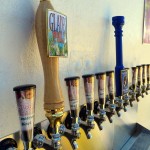 You'll want to bring as much as you can spare. Hunaphu's sales will be cash only ($20 each, limit two). The tasting room will accept credit cards, but to expedite matters, cash in hand will work much better. Also, there will be so many taps of delicious and rare beers both inside and out that you will not want to be caught short, and there will be several local food trucks on the property. There is an ATM in the tasting room, but it ran out of cash relatively early last year, so be prepared. And if at 7:30 p.m. you still have money, any bottles of Hunahpu's that are unsold will be available on a first-come, first-served basis. Should your budget be tight, don't worry. There will be several local homebrew clubs there sharing their creations at no charge.
Prepare your exit
Designated drivers, taxi cabs, local hotels … you know the drill. Don't be stupid.
Finally
Enjoy yourself. The brewery will allow attendees to bring outside bottles onto the premises to share with friends, which will add to the festive atmosphere. This will be a once-in-a-lifetime experience, so watch your alcohol intake – you won't want to forget a minute of it.
Do you have any other last-minute suggestions? Feel free to share them in the comments.
12 Tips for Getting the Most Out of a Beer Festival