Happy Friday, Beer in Florida readers.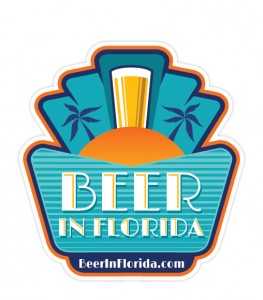 It's been a while since I've done one of these Florida craft beer roundups. Four years almost to the day, as a matter of fact. (Here's the last one from October 28, 2011, if you're curious).
But I'm bringing it back as a regular feature for a few reasons:
The Florida craft beer scene is growing so rapidly that it's become increasingly difficult to keep track of the latest developments and news, so a forum such as this seems to be a good option to keep you beer geeks and industry folks up to date.
I've recently returned to working full-time in the news biz after a few years in the part-time/freelance world, and just don't have the time anymore to write the separate, in-depth posts that I'd like to do. You'll still see those, but not as often.
If things go according to plan, readers of Beer in Florida soon might be able to receive this weekly update as a newsletter in your email inboxes. Let me know if this interests you, and if enough people say it will, I'll start working on it.
Before I dive into the latest news, some housekeeping notes. As some of you are aware, I recently went through some serious access issues with my web hosting service, and the Beer in Florida website was down for nearly two weeks. It's up again, but in appeasing the ghouls at the Rhymes-With-Ghost-Hater service, I was forced to disable my events calendar. Events that were already on it remain, but I can't currently add new ones. I will have a new version live soon. Stay tuned.
Thanks to all the readers who posted messages of support on the Facebook page during the ordeal.
Also, I really would like a better name for this feature than "Beer Bites," (sounds like a recipe site) so I'll soon have a post on the Facebook page for entries in a contest to rename it. Best suggestion will win a signed copy of my book "Florida Breweries
."
So on to the Bites:
Brewery news
Copperpoint Brewing in Boynton Beach has partnered with Cavalier Distributing to get its draft product flowing through South Florida taps. Read more here.
Funky Buddha Brewery in Oakland Park recently announced that it is teaming up with a local Whole Foods store to sell a sourdough-style bread made with spent brewing grain from its Floridian Hefeweizen. Read more here.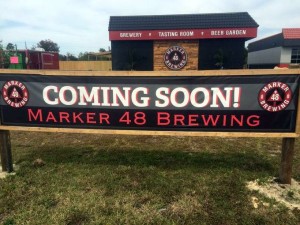 Blue laws
The Lakeland City Commission is considering whether to lift the ban on selling alcoholic beverages between 2 a.m. and noon on Sunday. Read more here.
Brewery openings
Crooked Thumb Brewery is Safety Harbor is open.
Red Cypress Brewery in Winter Springs is open.
Marker 48 Brewing in Weeki Wachee has announced a soft opening date of November 7, with a grand opening of November 21.
Festivals this weekend
Windermere: Windermere Craft Beer Fest, Saturday, 3 to 9:30 p.m. Tickets/info here.
Lakeland: Pints for Paws Lakeland Beer Fest, Saturday, 6 to 9 p.m. Tickets/info here.
Plant City: Two Henrys Biertoberfest, Saturday, noon to 4 p.m. Tickets/info here.
Largo: Barley Mow Brewing Pumpkin Fest, Saturday, 1 to 5 p.m. Tickets/info here.
Crystal River: Dark Arts Beer Festival, Saturday, 6 to 9 p.m. Tickets for sale at door only. More info here.
Sarasota: Octoberliner Fest at JDub's Brewing Company, Saturday and Sunday. More info here.
Dunedin: 7ven Feet Under 2015 at 7venth Sun Brewing, Saturday and Sunday. More info here.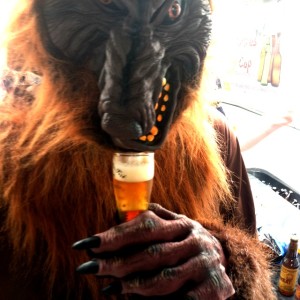 That's it for this week. If you find this website useful, feel free to drop a little money into our tip jar on up there on the right rail. If you're planning your beer journeys in the Sunshine State, check out our Florida Brewery Map and List, which should have its next update within a few weeks. And please continue sending your Florida beer news and events to gerard@beerinflorida.com, and I'll do my best to spread the word.
Cheers!
Gerard