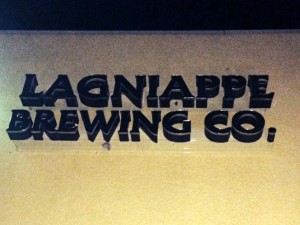 Lagniappe Brewery, a small Lake County brewery that produced the Effinheimer brand of beers, has closed.
A reader of Beer in Florida tipped me off to this in a comment on another post, and I called a friend who lived close to the Minneola brewery to confirm it and shoot a couple of photos.
"We are CLOSED for good!" a hand-lettered sign on the tasting room door reads.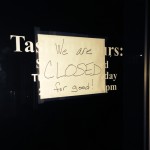 The brewery was founded in 2009 by Brad Banker, who had put his electrical engineering career on hiatus and took his homebrewing hobby pro to open Lagniappe, a word from his roots in Louisiana that translates from French/Cajun to "a little something extra."
When I visited Lagniappe last year for its chapter in my "Florida Breweries
" book, taproom manager and assistant brewer Ricardo Altmon told me they had sold their original 8.5-barrel brewing system and downsized to a 55-gallon system because the larger system was "overkill" for their needs.
At the time, Banker had returned to electrical engineering and had left the day-to-day operation in the hands of his staff.
I first wrote about Lagniappe during a temporary blogging gig I had with Visit Kissimmee in August 2010. At the time, it was doing pretty good business and distributing their beer to several local pubs and restaurants, including some on Walt Disney World property.
This is the third brewery to shutter in the past few months, but the first that was locally owned. The others were the Shipyard Brew Pub in Winter Park and the Gordon Biersch location in downtown Miami.
The good news is that though we've lost those three, we've gained far more in recent months. Florida should soon hit the 100-brewery mark.
As for Lagniappe, I used to live in nearby Clermont, and I visited the taproom every so often. It was a friendly, welcoming place that served some good beer. I'm sorry to see it go.
I've sent an email to Banker for comment, and if he replies, I will update this post with his comments.