Bryan Roth, the mastermind behind the cleverly named blog "This Is Why I'm Drunk,"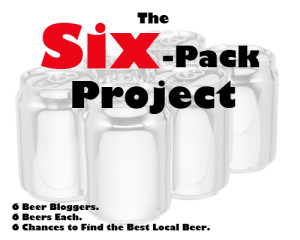 approached me about being a part of a project he was undertaking.
Here is Bryan's explanation and the rules:
In May 2013, I started an effort to collaborate with beer bloggers from around the country with the Six-Pack Project.

It's a simple concept: bring together writers from all over the country (and maybe world) to highlight a six-pack of our home's native brews that best represent what our beer culture has to offer. If someone is coming to visit, what bottles or cans would we want to share?

Here are the rules:

Pick a six-pack of beers that best represents your state and/or state's beer culture.

Beer must be made in your state, but "gypsy" brewers are acceptable, so long as that beer is brewed with an in-state brewery and sold in your state.

Any size bottle or can is acceptable to include.

Current seasonal offerings are fine, but try to keep selections to year-round brews as much as possible. No out-of-season brews preferred.
My assignment:  Florida, of course. As I pondered which great brews I would include, it occurred to me that there are so many that I could basically make a list of beers distributed by Florida craft breweries and throw six darts at it, and it would be legit enough.
But take the easy way out? That's not my style. (OK, it is, but for the sake of argument, let's say it isn't).
Instead, I turned to packaging. Specifically cans. After all, we love our outdoors here in the Sunshine State, when it isn't raining, especially this time of year when the god-awful blistering heat and humidity of summer begins to ease and the god-awful influx of winter snowbirds clog our roads and make it nearly impossible to find a table at a restaurant, even after the early bird special ends. I mean, have you ever got stuck on a four-lane highway with two Cadillacs driving next to each other at 20 miles below the speed limit?
Where was I? Oh yeah, cans are perfect for toting along on our outdoor adventures where glass bottles are impractical or unlawful: Beaching, boating, kayaking, hiking, nude sunbathing, Ultimate Frisbee, skeet shooting, and other such shenanigans. Cans are lightweight, easy to pack in and pack out, and won't shatter on the concrete pool deck and slice tiny incisions on your bare feet.
The one problem that presented itself is that there are not a whole lot of breweries in Florida distributing in cans – that will change in just a few more months – but with the help of friends, both Facebook and real, I managed to fill that illustrative six-pack.
Without further ado: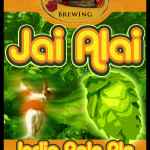 Cigar City Brewing Jai Alai IPA: The Tampa brewery's flagship beer was part of the first round of canning that also included Maduro Brown, Florida Cracker and Hotter than Helles. It's Cigar City's most popular label – more than 50 percent of its production – but because of that popularity, it's availability outside of the immediate Tampa Bay area is hit-and-miss.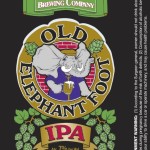 Tampa Bay Brewing Co. Old Elephant Foot IPA – The brewpub in Tampa's Ybor City neighborhood had been serving this on tap for several years until the owners finally got the go-ahead to distribute elsewhere. It was the first beer they canned on their small line, and is available mostly in the Tampa Bay area, with limited distribution elsewhere. In my opinion, this highly hopped medium-bodied brew stands up against any extreme West Coast IPA.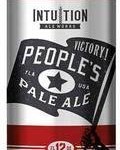 Intuition Ale Works People's Pale Ale – In what was an informal race back in early 2012, Intuition Ale Works in Jacksonville became the first Florida craft brewery to put its beer in cans for distribution, just beating Tampa Bay Brewing Company by a few days. It's a great summer beer, and since summer is about 28 months' long in Florida each year, it's a good one to keep in the fridge. It's found in a lot of Jacksonville-area outlets and a scattering of stores elsewhere in the state.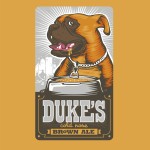 Bold City Brewery Duke's Cold Nose Brown Ale – A departure from the India/Pale Ale categories, a nice balance of chocolate and caramel flavors gives this well-balanced brown a spot in the six-pack. It's named after the late Duke, a beloved boxer owned by one of the brewery's owners. It's out of Jacksonville, but becoming more widely available in other areas of Florida.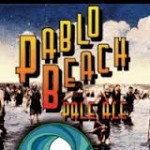 Green Room Brewing Pablo Beach Pale Ale – The guys at the Jacksonville Beach brewery finally canned it with Pablo Beach Pale Ale, a great brew to wash the salt out of your mouth after a day of surfing the nearby waves. Currently available in the tasting room and at a few stores in the area; it should soon be in more spots.

Swamp Head Stump Knocker Pale Ale – Throw a few of these in the cooler before you start fishing, and maybe the label with the titular species will bring a little luck your way. Even if you don't catch anything, remember that a bad day on the lake is always better than a good day at the office. And any day drinking beer on the lake is better than either. Unfortunately, the cans are currently available only at the tasting room on certain days, though wider distribution is in the works.
You might have noticed that half of these come from Jacksonville breweries. That's not my fault.
You may have also noticed that most are IPAs and pale ales. Partially my fault. That's often one of the first style of beer canned by breweries, and in my opinion, the most refreshing in Florida.
Of course, you are welcome to disagree.
In keeping with the Six-Pack theme, five other beer bloggers contributed to this project along with me. Here are their entries: