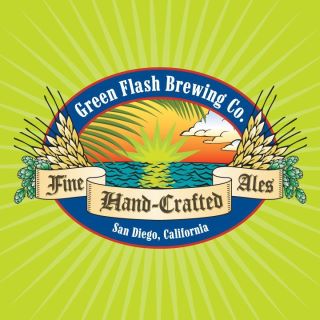 Big news for Florida hopheads and lovers of finely crafted beer. Green Flash Brewing is coming here.
The award-winning San Diego craft brewery is well-known for its hops-forward brews, especially those in the California IPA style, though it produces stouts, Belgian-styles, barleywines and others.
Pepin Distributing Co. in Tampa is listed as the Florida distributor on the Green Flash website, and the Pepin Facebook page confirms that the beer is coming to the Sunshine State.
An official roll-out party is scheduled for 7 p.m. on Friday, February 10, 2012, at Pour House Tampa, which is tagging the event as "California Beer Night," so expect some other tasty West Coast beers on tap.
The brewery, by the way, is named after an optical phenomenon that sometimes briefly flashes from the setting sun. The Florida West Coast is no stranger to the green flash; how nice that we'll soon be able to drink a Green Flash while waiting to see one.