This first weekend of May will be a great one for beer lovers across Florida. Three beer festivals are set for Saturday, which is also the national Big Brew for homebrew clubs.
Here's a quick look.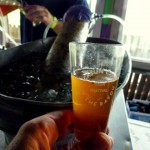 We've sung the praises of the Pinellas Park restaurant's biannual gathering of craft beer lovers before. If you're looking for a break from the usual festival offerings, here's where you need to be. Owner Paul Unwin buys and stores beer throughout the year to share, including many rare and special release brews that are otherwise unavailable in Florida. Follow the Facebook page to keep track of the list. Tickets are limited and available here. The last Fall Festival sold out at the door.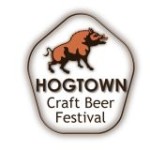 In its second year, this Gainesville fest has already gained a reputation as one of the better ones in the state. It takes place in the Kanapaha Botanical Gardens, and will feature 11 "pods" featuring local, national and regional breweries and local craft beer businesses. Each pod will also have a "small plate" dish to pair with the beers from that pod. Download the festival's Passport, which includes a map, which pod each brewery in which each brewery is located, and the beer and food plates offered. The festival is organized by The Hogtown Brewers, a Gainesville homebrew club, so one of the pods will feature homebrewers and brewing demonstrations to celebrate National Homebrew Day. Tickets available here.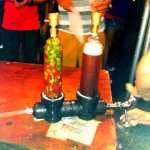 This fourth annual festival in Miami does not feature the wide array of craft beers that the others do, but there will be a slew of activities for entertainment. Hip-hop fans should love the music: Grammy Award-winning Naughty by Nature are the headliners, along with opening act and veteran rapper Luther "Uncle Luke" Campbell, once a member of Miami's infamous 2 Live Crew. Local homebrew clubs will be pouring samples as well. Buy tickets here.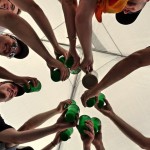 To celebrate the art of brewing, the American Homebrewers Association encourages member clubs to hold public brewing events to help teach the community about how to make beer and answer questions. It takes place on the Saturday nearest National Homebrew Day, May 7. Plenty of clubs and homebrew supply stores in Florida will hold events. You can find more information and a list Big Brew events on the AHA website.
As much as I'd like to attend all of these, I am but one man who has not invented a cloning machine – yet. I'm casting my lot with the Hogtown festival, and helping my friends from Copp Brewery pour their beers. (Pod 6, "Gainesville Area"). Drop by and say hi.