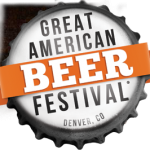 Note: An important update was made to this post after it was first published.
The medals competition at the Great American Beer Festival is over, and five Florida breweries each brought home a medal: two bronzes, two silvers and one gold.
Here are the Florida medalists, the beers and the categories:
* The medal for Big River was left out in a previous version of this post. The GABF listed it as being entered from the brewery's home office in Chattanooga, Tennessee, but it was brewed by Kent Waugh at the Florida location.
According to the Brewers Association, a total of 248 medals were awarded in the competition, and 526 breweries from 48 states, the District of Columbia and Puerto Rico entered 3,930 beer for judging, which included 86 Pro-Am competition entries. There were 83 style categories judged, plus the Pro-Am competition.
Also, JJ Taylor Distributing Florida Inc. of Tampa was honored with the Craft Beer Distributor Achievement Award in the Craft Beer Distributor of the Year competition.
Congratulations to the breweries bringing medals home to Florida.
Here's a complete list of the winners.