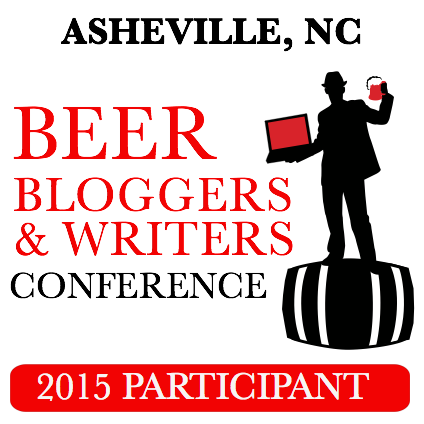 Florida – especially the Tampa Bay area – will show a strong presence at this weekend's Beer Bloggers & Writers Conference in Asheville, North Carolina, the closest the annual gathering has been held since the first one in 2010 in Boulder, Colorado.
From July 17-19, seminars, presentations, tastings and tours will showcase the North Carolina craft beer community to bloggers and writers from across the country, but the Sunshine State will not be left out.
Besides yours truly, Sunshine State bloggers and writers registered to attend are Carol Dekkers of Microbrews USA, Terry Ryan of Pensacola Beer, and Mark DeNote of Florida Beer News.
In addition, representatives from Tampa-based J.J. Taylor Distributing Co. – Florida will attend, and the tourism marketing organization Visit Tampa Bay will be there to promote its recently launched BAY CRAFTED campaign that seeks to attract beer tourists to the breweries of Hillsborough County. The group is one of the official sponsors.
"We are very proud of our craft beer scene," said Patrick Harrison, Visit Tampa Bay vice president of marketing and communications. "It has exploded over the last few years and is a great example of the experiential destination Tampa Bay has become."
The Beer Bloggers & Writers Conference is organized by Montana-based Zephyr Adventures, which has been running active tours around the world for the past 17 years. The conference has landed in various beer-centric cities across the country in subsequent years after its 2010 debut in Boulder – Portland, Oregon; Indianapolis; Boston, San Diego, and this year, Asheville.
This year's conference will welcome 160 attendees, of which 27 are beer industry bloggers, and 85 "citizen bloggers" – writers without a beer industry affiliation. The others are speakers, sponsors, or industry attendees. Spots sold out three months ago.
The conference itself comprises three days of presentations during the day, with tours of local breweries, beer-pairing dinners, and social networking events filling the evenings.
Some of Florida's contingent will be part of the presentations.
Matt Abdoney of JJ Taylor will be part of a panel for "Building Craft Beer Brands: A Talk With Award-Winning Distributors." JJ Taylor's Florida division, by the way, was named the 2014 Craft Beer Distributor of the Year by the National Beer Wholesalers Association.
DeNote will be part of the "From Blog to X" discussion, featuring beer bloggers who went on to turn their blogging "into even more." DeNote is the author of "The Great Florida Craft Beer Guide" (Seaside Publishing, October 2014). By the way, I recommend his book as an excellent companion to my "Florida Breweries" (Stackpole Books, April 2014). With both of them in your hands, you've got the state's craft brewery scene covered.
I'll be presenting an "Improving Your Beer Writing" session, along with Jonathan Ingram, managing editor of Beer Connoisseur Magazine (EDIT: I have been informed that Ingram will not make it. I might be solo.)
And Visit Tampa Bay's digital engagement manager Ciarra Luster will be pouring tastes of local beer, giving away swag, and promoting Tampa's beer scene Friday night during the Beer Social Expo, where sponsor and attendees will interact in a casual atmosphere.
You can find the complete conference agenda here.
The Florida presence here is important because, as I wrote after the last conference I attended, in Boston, the state needs to get the word out about its outstanding craft beer community, and the conference provides an ideal opportunity. It's still a relative unknown beyond the state line. Not only does a wider awareness help draw beer tourists and their dollars to the state and its breweries, but it also makes Florida more attractive for industry gatherings or even out-of-state craft breweries looking to expand.
"Everyone that visits for our craft beer or even our independent culinary scene returns home and spreads positive impressions," Harrison said.  "That's what we want the BBC15 attendees to understand, that they will come to Tampa Bay and enjoy every minute of their trip, and our awesome beer."
Acknowledgements
My attendance at this conference is made possible by Tampa Bay Brewing Company, which graciously offered to cover most of my expenses. Attendees can expect to have some tastes of the brewery's canned core beers, Old Elephant Foot IPA and Reef Donkey American Pale Ale, and hopefully some other treats. Reef Donkey, a relatively new product, won a bronze medal in that style category at the 2014 Great American Beer Festival, and the brewery won multiple medals and was named Brewpub of the Year at this year's Best Florida Beer Championship.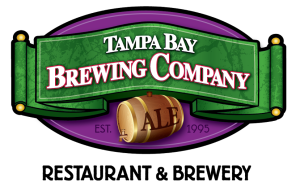 TBBCo will be taking a big step toward its future when it officially opens its brand-new production facility and brewpub in the Westchase area. A soft opening is scheduled for July 27, and the grand opening will be celebrated with the epic BadA** Beer Festival on July 31, which will feature 40-plus breweries from Florida's west coast, from Sarasota north to Crystal River. The festival will also mark the 20th anniversary of the brewpub's incorporation in Tampa, making its founders, the Doble family, true pioneers in the state's thriving craft beer community.
If you want to help spread the word, follow Beer in Florida on Facebook, Twitter and Instagram – and the other folks mentioned above – and share the posts from the conference. Look for the hashtags #BBC15, #BayCrafted and/or #FlaBrew.
Zephyr is also the organizer of the Wine Bloggers Conference,  International Food Blogger Conference, and Wine Tourism Conference, as well as the European Beer Bloggers Conference, which started in 2011 and will be Aug. 23-29 this year in Brussels, Belgium.
In addition, the group has spun off Taste Vacations, which specializes in tour focused on beer, wine, spirits and/or food.