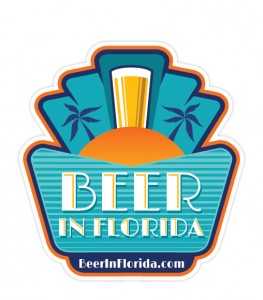 When I last fully updated the Florida Brewery Map and List page on this site in September 2014, I counted 103 operating breweries in the state, with another 31 on the way.
Just four months later? There are 124 Florida breweries producing beer on premises, and 27 that have announced addresses and have taken solid steps toward opening. This doesn't count another handful or so that have not yet landed a physical address, but likely will be on the next update in a few months.
I'll do the fuzzy math for you: We're looking at having about 150 breweries open in Florida by the end of 2015. At least.
For perspective, according to the most recent statistics from the Brewers Association, there were 66 operating breweries in the state at the end of 2013, meaning the number of breweries more than doubled in just a year.
Other happenings in the beer community are not reflected in those numbers. Darwin's on Fourth in Sarasota is no longer a brewery, but it still serves beer it makes – all of its equipment has been moved to its Bradenton location.
The Hourglass Brewery in Longwood has moved to a larger space down the road from its original location, and Gainesville's Swamp Head Brewery is in the process of moving its operation. Barley Mow Brewing in Largo has built a new production brewery.
The former Tampa Bay Brewing Co. Taphouse in Coral Springs has been redubbed Sawgrass Brewing Company.
One brewery has shuttered since the last update: Zeke's Brewing in Tampa.
Here are the criteria I use for a brewery to be included on the map:
To be included, a brewery or brewpub must have a physical address – it would be hard to map it otherwise – and if not yet open, it needs to have made solid steps such as ordering or installing equipment, or starting the regulatory process.
Other maps and lists out there are based on different criteria.  The Florida Brewers Guild map only lists those breweries and brewpubs that are members. Others list breweries that haven't made any steps toward opening other than filing as a business entity, sometimes years ago, with no progress since.
I'd also like to offer a shoutout to the page's latest sponsors: JDub's Brewing Company in Sarasota and Dahlia's Pour House in Jacksonville, who have joined Tampa's Coppertail Brewing Co. and Taste Vacations.
Anyone interested in becoming a sponsor, please drop a line to gerard@beerinflorida.com, and I'll send the details.
As always, I appreciate any feedback if I missed a brewery, have one listed as opened that has closed, or any of the myriad other potential errors I might have made. Send me an email or leave a comment below.
Cheers!
Gerard