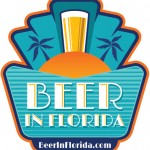 I haven't posted for a while for various reasons. I've been on the road to other beer destinations, and I've been spending a lot of time at a place with spotty Internet access.
But the main reason is that I've been working furiously on a project that I've wanted to do since Beer in Florida was launched: a complete map and list of all the breweries in Florida.
This will be a permanent page on the site, with the link on the bar above. But though it's permanent, it will always be in flux because of the number of breweries opening in the state is ongoing.
The initial map includes a few that are not yet pouring their brew on premise, but they are expected to be doing so within the next few weeks or months. However, the map does not include Florida-based brewing companies that have their beer made off premises – for now – such as Gordash Brewing, St. Pete Brew and Orange Blossom Pilsner.
I'm hopeful that you all will help me keep the map current and let me know if there are any errors. Beer bloggers or other media are welcome to link to it or embed it.

View Florida Breweries in a larger map