Now that we've put Halloween behind us, it's time to look forward to the next major holiday: Christmas!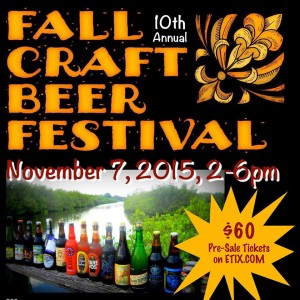 Just kidding. This blog is not owned by an international merchandising conglomerate that puts profit before practicality (though I might be willing to at least listen to offers). It's November in Florida, which means Thanksgiving is on the way and it's time to break out the fall wardrobe of T-shirts, cargo shorts and flip-flops – depressingly similar to our summer and spring wardrobes.
I'm excited about this weekend's Cajun Café on the Bayou Fall Craft Beer Festival. This is arguably the best Florida beer festival of the year, and for personal reasons, I've had to miss the last few. Back in 2011, I outlined my reasons for anointing it (and the annual spring festival) as the best in Florida in this post. Though the details have changed, I stand by that opinion. More information here.
Earlier this week, Green Man Brewery out of Asheville, North Carolina, announced it will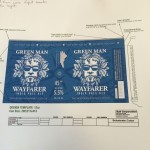 distribute its beer throughout Florida. This doesn't really come as a surprise: The Asheville craft-brewery pioneer started limited distribution in the Daytona Beach region in August, and Green Man has been making beer at the Brew Hub partner brewery for about a year. It's always a positive to have such a well-respected brewery recognize the passion of Florida's craft beer consumers – and they make pretty damn good beer. You can read the press release here.
Florida Brewery news
Brewery openings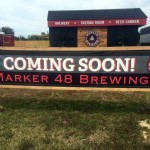 Marker 48 Brewing in Weeki Wachee is having a soft opening on Saturday. In addition, homebrewing club Beer Pressure of the Nature Coast will mark Learn to Homebrew Day with a demonstration beginning at noon. Marker 48's official grand opening will be November 21. More information here.
Festivals
Pinellas Park: Cajun Café on the Bayou Fall Craft Beer Festival, Saturday, Nov. 7, 2 to 6 p.m. Tickets/info here.
Tampa: River Rock Craft Beer & Music Festival, Saturday, Nov. 7, 2 to 10 p.m. Tickets/info here.
North Miami: South Florida BrewFest, Saturday, Nov. 7, noon to 4 p.m.
Orlando: Central Florida Chive Craft Beer Classic, Saturday, Nov. 7, 8 p.m. to 1 a.m. Tickets/info here.
Marco Island: Marco Island Craft Beer. Saturday. 1 to 4 p.m. Tickets/info here.
Jacksonville: Jax Beer Week kicks off Saturday. Event calendar here.
That's it for this week. If you find this website useful, feel free to drop a little money into our tip jar on up there on the right rail. If you're planning your beer journeys in the Sunshine State, check out our Florida Brewery Map and List, which should have its next update within a few weeks.
Please continue sending your Florida craft beer news to gerard@beerinflorida.com, and I'll try to help spread the word.
Cheers!
Gerard