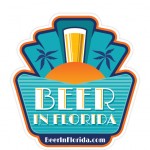 The Florida craft beer festival scene shifts into overdrive in November, taking advantage of the beautiful weather and the last few weeks of sanity before the madness of the 2012 holiday season.
Saturday, November 10, especially makes me wish I had a cloning machine, with no less than five six festivals taking place that day.
Here's what we have to look forward to.
Friday, November 9
Saturday, November 10
Thursday, November 15
Saturday, November 17
Saturday, November 3
Sunday, November 4
As a side note, Saturday, November 3, is National Learn to Hombrew Day. If you've been wanting to try your hand at making your own beer, check with your local homebrew club  or brewing supply shop to see what they have going on.
If I missed any November festivals, leave a comment below and I'll add it.