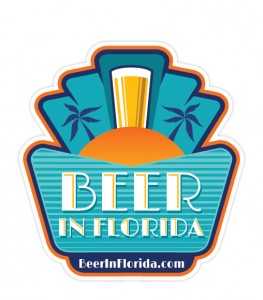 Welcome to another weekend, Florida beer-loving friends and strangers!
This will be a short roundup this week because blah, blah, blah. OK, I've been a horrible procrastinator this week and have to devote time to some paying projects before my deadlines whoosh by.
First, a couple of odd pieces of news from Southwest Florida.
It was announced that Tom Harris, head brewer at JDub's Brewing Co. in Sarasota, is leaving his position. As Sarasota Beer Geek Alan Shaw reports, the decision was "mutual, but sad."
Then, on Monday, Darwin Santa Maria, whose name graces Darwin Brewing Co. in Bradenton, which he helped found, announced that he resigned from the brewery. Ticket Sarasota writer Cooper Levey-Baker looks further into the situation.
Florida Brewery news
In other Sarasota-area news, Pair O' Dice Brewing Co. in Clearwater says it has started distributing its beer throughout Sarasota and Manatee counties via local distributor Gold Coast Eagle.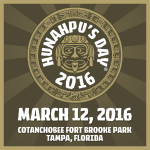 Tampa's Cigar City Brewing officially announced the date of the 2016 Hunahpu's Day, the epic annual beer festival and bottle release that traditionally takes place the final weekend of Tampa Bay Beer Week. There's a twist this year (actually, there seems to be a twist every year). For the first time, Hunahpu's Day will take place away from the brewery on March 12 at Cotanchobee Fort Brooke Park in downtown Tampa.
Meanwhile, down in Miami, Concrete Beach Brewery announced that it's firing up its new canning line and will soon have four-packs of 16 oz. cans of its Walls South American Red Ale available for sale in its tasting room and at select retailers. Concrete Beach is a part of Alchemy & Science, an independently operated subsidiary of the Boston Beer Company, makers of Samuel Adams.
Festivals
That's it for this week. If you find this website useful, feel free to drop a little money into our tip jar on up there on the right rail. If you're planning your beer journeys in the Sunshine State, check out our Florida Brewery Map and List, which should have its next update within a few weeks.
Cheers!
Gerard