I apologize that I was unable to post one of these last week, especially after being absent Thanksgiving week, but as some of you know, I also do freelance writing and had a lot of deadlines piled up at once.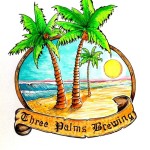 But I'm back, and unfortunately this week's Beer Bites begins with bad news. One of the Tampa Bay area's most beloved breweries has shuttered its doors. The rumors about the impending closure of Three Palms Brewing began circulating on social media channels earlier this week, and on Thursday founder and owner Randy Reaver confirmed it in an email sent to the members of Three Palms' bottle club, which read in part:
It breaks my heart to bring you this very unfortunate and sad news, but due to various circumstances, we had to close Three Palms Brewing effective immediately.

We have made so many great friends over the past years, with majority of you on this very list! It has been an honor to serve you, as well as seeing you enjoy our beers over the past years.
Three Palms opened in April 2012 in an industrial warehouse district in East Tampa, and its beers won several awards over the years.
Even in an industry populated by really good people, Randy stands out as a top-notch guy who never has a bad word for anyone. I hope the best for him and his wife, Danelle, in whatever their next endeavor may be.
Catching up
Here's a few quick links to what happened since the last Beer Bites was published:
Florida Brewery news
Bold City Brewery in Jacksonville announced plans to open another brewing location in the city's downtown. As the Daily Record reports:
The company signed a lease last week for the storefront at 109 E. Bay St., adjacent to the Cowford Chophouse. The location was formerly occupied by Forge 3D Printing.

The move comes within a year of Intuition Ale's bid to move Downtown near the Sports Complex.
Back in August, we reported that records showed Brooksville Brewing Company in Spring Hill had allowed its federal brewer's permit to expire and was no longer operating as a brewery. However, a new Facebook page, The Tap Room at Brooksville Brewing Company, indicates that operations may have resumed and it could be opening again as a brewpub. A link on that page leads to an inactive website. If I get any more information, I'll update it here.
Brewery openings
Riptide Brewery in Naples opened its doors on Black Friday. Read more here.
Technically not an opening, but because it had not yet served its own beers other than collaborations, but Grasslands Brewing Company held what it billed as its Grand(er) Opening on December 5 with 19 of its house brews on tap.
Welcome!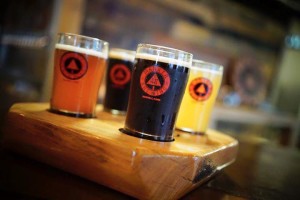 A huge welcome to the newest sponsor of our Florida Brewery Map and List Page. Marker 48 Brewing in Weeki Wachee (yes, where the mermaids swim) held its official grand opening on Nov. 21. The only full-scale production brewery and taproom in Hernando County has proven so popular that the owners decided to open earlier, at noon, Wednesday through Sunday. If you haven't had an opportunity to swing by yet, plan a trip there. It's certainly a unique space, and the beer is top-notch. Hint: I've heard the tours on Saturdays are not to be missed.
If you or your business is interested in becoming a sponsor of this high-traffic page, drop me a line at gerard@beerinflorida.com and I'll forward the details to you.
Festivals
It's the time of year when beer festival organizers take a break, so there are none to report this weekend. If I have missed one, feel free to leave a comment below.
That's it for this week. If you find this website useful, feel free to drop a little money into our tip jar on up there on the right rail. If you're planning your beer journeys in the Sunshine State, check out our Florida Brewery Map and List. I should be announcing an update very soon.
Cheers!
Gerard
Beer in Florida's mission is to chronicle and support the thriving Florida craft beer community, but as a reminder, especially as the excesses of the holiday season lie before us: Drink responsibly. Designated drivers, hotel rooms, Uber, Lyft, and taxis are all great ideas. In fact, if you haven't used Uber yet, you can get your first ride free (up to $15) by using the code uberBeerInFlorida when you sign up for the ride-share service.