Last week, we reported the sad and unexpected closing of Three Palms Brewing in East Tampa.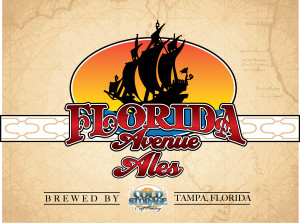 This week, there's news of another Tampa brewery shutting its doors, but it's the result of a sale to another player in the local craft beer community. The Tampa Bay Business Journal reported Monday that Florida Avenue Brewing Company in the trendy Seminole Heights neighborhood had been sold to the Brew Bus, the Tampa-based brewery tour company that produces its own line of beer at Lakeland's Brew Hub. According to the original story and a follow-up posted Wednesday, Brew Bus founder Anthony Derby plans to renovate the current brewery and taproom, and will continue to produce the Florida Avenue beer line, as well as expand Brew Bus production to those tanks.
Did you know? The original 20-barrel brewhouse and fermenters installed in the former grocery store when Florida Avenue started in 2010 (as Cold Storage Brewing) were from a brewery on the grounds of the Busch Gardens theme park in Tampa?
Meanwhile, in Tallahassee, Proof Brewing Co. announced today that it is closing its original Tennessee Street location and consolidating operations to its Railroad Square location. Read more here.
Sierra Nevada Brewery Camp announced its 2016 schedule, and the annual festival tour is kicking off in Tampa on June 4 at Curtis Hixon Waterfront Park, according to this post on the JJ Taylor Distributing blog.
Hops in Florida? It's been pretty standard knowledge that commercial production of hops in the U.S. currently is limited to the Northwest because of the climate. However, a recent story in the Citrus County Chronicle tells of a new study being conducted by The University of Florida Gulf Coast Research and Education Center and the Mid Florida Research and Education Center to investigate the possibility of large-scale growing of the key brewing ingredient here in the Sunshine State."This will be one of the first (hops) research projects done in this latitude and climate," Simon Bollin, agribusinesses development manager with the Hillsborough County Economic Development Department, told the Chronicle. "It will present some challenges. But 20 years ago they said you can't grow blueberries in Florida; now we're the eighth-largest blueberry-producing state." Read the story here.
Florida Brewery news
Saltwater Brewery in Delray Beach is celebrating its second anniversary Saturday with a block party. Read more here.
Brew Hub in Lakeland announced a major expansion, and two new partner breweries from Florida. Read more here.
Brewery openings
Khoffner Brewery USA in Fort Lauderdale has announced an opening date of Saturday, December 26. Read more here.
Robb Larson and Lisa Colburn, founding owners of Clearwater's HiFi Homebrew and BBQ Supply, announced plans to open a full-fledged craft brewery in 2016 to be named Grindhaus Brew Lab. Read more here.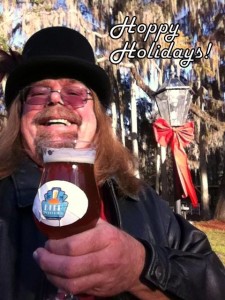 That's it for this week – and the year, at least for this feature. Whichever holiday you celebrate during this season, best wishes for you and yours, and here's to a joyous and happy new year filled with good times and great beer. I appreciate you support See you in 2016!
If you find this website useful, feel free to drop a little money into our tip jar on up there on the right rail. If you're planning your beer journeys in the Sunshine State, check out our Florida Brewery Map & List, which I'm currently in the process of updating.
Cheers!
Gerard
Beer in Florida's mission is to chronicle and support the thriving Florida craft beer community, but as a reminder, especially as the excesses of the holiday season lie before us: Drink responsibly. Designated drivers, hotel rooms, Uber, Lyft, and taxis are all great ideas. In fact, if you haven't used Uber yet, you can get your first ride free (up to $15) by using the code uberBeerInFlorida when you sign up for the ride-share service.