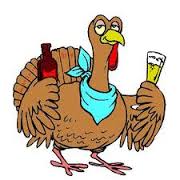 Do you know why they call the big shopping day after Thanksgiving "Black Friday"? I always thought it was because sales from that day meant retailers finally start showing a profit for the year, or putting them "in the black."
Though that definition became popular in the early 1980s, according to snopes.com, the origin of the phrase dates to 1951 and refers to workers calling in sick because four-day weekends for the holiday were not common back then. About a decade later, Philadelphia police adopted the term to describe "the mayhem and headaches caused by all the extra pedestrian and vehicular traffic created by hordes of shoppers heading for the city's downtown stores." And despite what you might read on the Internet, it does NOT have anything to do with the hideous days of slavery in the United States.
So why the history lesson? Because I'll be taking next week off from writing this update, and also because a lot of Florida breweries and craft-beer bars will have Black Friday events where you can enjoy special beers and discounts after the mayhem and headaches of the morning. There are far too many to list here, so check the Facebook page or website of your favorite watering hole to see what's going on. (Feel free to mention your events in the comments).
Beer in Florida's mission is to chronicle and support the thriving Florida craft beer community, but as a reminder, especially as the excesses of the holiday season lie before us: Drink responsibly. Designated drivers, hotel rooms, Uber, Lyft, and taxis are all great ideas. In fact, if you haven't used Uber yet, you can get your first ride free (up to $15) by using the code uberBeerInFlorida when you sign up for the ride-share service.
And be nice to each other. To borrow a line from Jethro's Tull's "Christmas Song," remember that the "Christmas spirit is not what you drink."
Florida Brewery news
Green Bench Brewing Co. in downtown Saint Petersburg will host its inaugural Craft Film Fest tonight and Saturday. There will be screenings of local film submitted for the festival, awards and plenty of great beer. You can find more information here.
Robert Hilferding, the 2014 AHA Homebrewer of the Year got some nice coverage from TBO.com about his planned Zephyrhills Brewing Company. He'll be pouring samples of his brew Saturday at the Skydive City Brewfest 2015. See "Festivals" below.
Brewery openings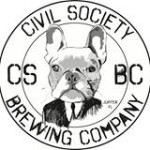 Civil Society Brewing in Jupiter opens its doors tonight at 6 p.m. More information here.
Marker 48 Brewing in Weeki Wachee has been working out the kinks since its soft opening three weeks ago and will have its grand opening Saturday from noon to 11 p.m. More information here.
The cider-making side of Accomplice Brewery & Ciderworks recently opened in West Palm Beach. The owners said they are still working on the beer side. Stay tuned. More information here.
Blue laws
The city of Lakeland has approved ordinance changes that changes Sunday alcohol sales hours to 7 a.m. to 2 a.m. from the more restrictive noon to midnight, according to a NewsChannel 8 report. The changes also eliminated a ban on Sunday package sales. But don't expect the rest of the county to follow suit any time soon. "If I had my way, I'd bring back Prohibition," one county commissioner told The Ledger.
Festivals
That's it for this week. If you find this website useful, feel free to drop a little money into our tip jar on up there on the right rail. If you're planning your beer journeys in the Sunshine State, check out our Florida Brewery Map and List, which should have its next update within a few weeks.
Cheers!