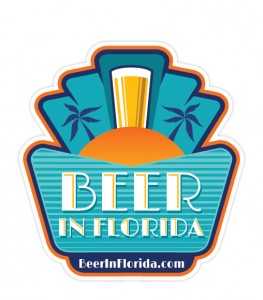 Florida breweries
seem to experience a birth boom in February. It likely is only coincidence, but a plethora of grand openings and anniversary celebrations fills the craft beer geek's calendar during the rest of the month.
Granted, some of the "grand openings" are official in name only because brewery taprooms usually hold a soft opening a few weeks in advance to work out kinks for their debut into beer society circles. At least one soft opening two soft openings have already taken place this month: Silverking Brewing Company in Tarpon Springs and Lake Tribe Brewing Company in Tallahassee. At least one taproom grand opening, Coppertail Brewing, is scheduled in early March during Tampa Bay Beer Week , and Cigar City Brewing has its sixth anniversary coming up around that time. Stay tuned.
Meanwhile, here are a few of the others scheduled in February, starting today. If I missed any, leave a comment below or email gerard@beerinflorida.com and I'll add them.
Friday, Feb. 20
Bowigens Beer Company in Casselberry just received word that its final bit of licensing came through. Its Facebook page hints at a soft opening at some point today. More info.
Saturday, Feb. 21
JDub's Brewing Company & Tap Room in Sarasota celebrates its first anniversary. More info.
Swamphead Brewery in Gainesville has been around a few years, but it is marking the opening of its brand-new brewery. More info.
Six Ten Brewing in Tampa is throwing a party for its first year. More info.
MIA Brewing Company officially joins Miami's brewery boom. More info.
Friday, Feb. 27
Not a commercial brewery, but the west coast of Florida's first brew-on-premise outfit HiFi Homebrew & Barbecue Supply opens its doors in Clearwater. More info.
Saturday, Feb. 28
Fort Myers Brewing Company plans a big bash to note its second year of brewing in Southwest Florida. More info.
The long-awaited opening of Miami's J. Wakefield Brewing features a nice guest tap list. More info.
The brewery is not yet finished, but the taproom for GrassLands Brewing Company in Tallahassee will fling its doors open to the public to serve mostly Florida-brewed beer and a collaboration or two, at first. More info.
(UPDATED) Florida Keys Brewing Company has been serving a few weeks in Islamorada, but will hold a soft opening of its tasting room. More info.
Florida Breweries Map and List