It's not often that I just post pictures here, but it's not often that I have the chance to post the first look a brand-new label for a Florida brewery.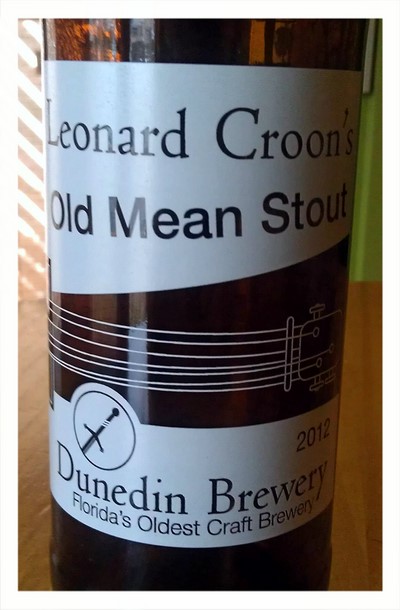 The labeling is painted on the bottle, a move away from paper. There will be 250 bottles of the 6.25% ABV Export Stout released at Dunedin Brewery beginning February 11. It will remain on tap at least until the Stogies & Stout Festival on February 25.
By the way, those vertical white lines on the bottle are part of the same cigar box guitar image used in the Stogies & Stout logo (below).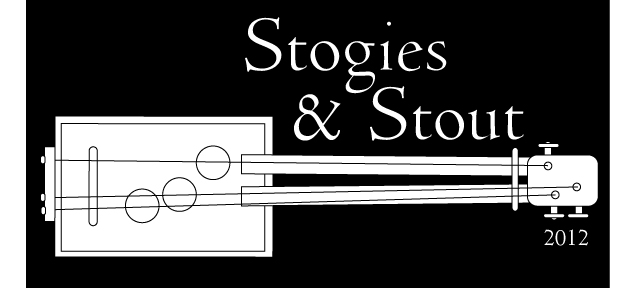 (Images courtesy of Dunedin Brewery)