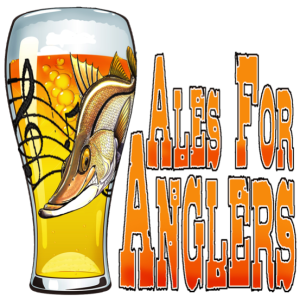 A new festival debuting this weekend in South Florida celebrates three of the finest perks of living in Florida: Beer, music and fishing.
Ales for Anglers will be Saturday, March 29, from 2:30 to 9 p.m. at the Suncoast Cove Ampitheater in Boca Raton.
The Beer: Ten Florida breweries are scheduled to pour, including Cigar City Brewing, Due South Brewing Co., and Funky Buddha, as well as nearly a dozen local homebrew clubs. See the complete list here.
The Music: JJ Grey & Mofro will headline the day of music, with openers Thomas Wynn & The Believers, Have Gun, Will Travel, and Forrest Hoffar. Two of the bands have beers produced for them by Rock Brothers Brewing Co., a company that uses the Cigar City facilities in Tampa:  JJ Grey's "Nare Sugar Brown" Ale, and Have Gun, Will Travel's "High Road Ale". (Both will be poured at the festival).
Fishing: Festival proceeds will primarily benefit the nonprofit Snook and Gamefish Foundation, a group of anglers dedicated to protecting Florida fisheries.
Groups such as the SGF work behind the scenes to make sure that our gamefish populations remain healthy and sustainable enough to ensure that The Sunshine State's waters remain a paradise for sportfishers from around the world.
One of the most important issues facing the sportsfishing industry is an attempt to repeal the 1994 "net ban.' For those of you who weren't around in those days, Florida was facing a severe decline in population of popular gamefish such as snook, seatrout and redfish in near-shore waters.  Research showed that one of the major contributors were the gill nets used by fishermen to capture such species as mullet and Spanish mackerel. Unfortunately, other species were becoming victims of "by-catch."
A constitutional amendment was put on the ballot to ban gill nets out to three miles in Atlantic waters and out to nine miles in the Gulf. It passed, and with other new conservation techniques implemented, the gamefish populations rebounded. Hand-thrown cast nets were still allowed in near-shore waters.
Those net fishermen whose livelihood was threatened by the ban were given the opportunity to train for new careers through programs offered by the state. One such example of its success is the thriving clam-farming industry in Cedar Key.
Back to today: In November 2013, Leon County Circuit Court Judge Jackie Fulford overturned the net ban, briefly allowing the gill nets to return. The Florida Fish and Wildlife Conservation Commission, which enforced the ban, filed an appeal. The ban returned until the case is resolved, and the Snook and Gamefish Foundation joined in the appeal as a "friend of the court."
End history lesson, and back to the festival.
Organizers have gone above and beyond to make this an ecologically friendly "green" event. Among the initiatives:
Environmental friendly napkins and plates provided by Whole Foods.
Canned water provided by Canned Water 4 Kids.
Free booth space for 11 nonprofit organizations.
No single-use plastic products.
Free EventBrite app to help eliminate paper tickets.
Recycling receptacles.
Limited tickets are $35 in advance or $100 for a four-pack and available here. Tickets at the gate will be $40, if any are left.
During the first hour, the homebrew clubs will pour free, unlimited samples of their creations until it's gone.
The craft brews will cost $6 per 12 oz. pour, but in keeping with the sustainable aspect of the festival, there will be 16-oz. commemorative mugs available for $6, which can be filed for $6 each as well.