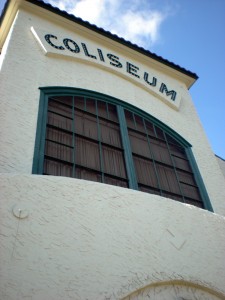 The St. Petersburg Cask Beer Expo could likely introduce hundreds of Florida craft beer fans to a new taste experience produced by an old brewing method.
Taking place Saturday from 5 to 8 p.m. at the historic St. Petersburg Coliseum, at least 19 breweries and brew pubs – most from Florida – and some local homebrew groups will offer tastings of beer from the cask.
What is cask ale?
Here's the definition from the festival's website:
Simply put, cask beer is the original method of storing and serving beer. Cask beer, or cask-conditioned beer, is the term for unfiltered and unpasteurized beer which is conditioned and served from a cask without any nitrogen or CO2 added. Gravity does most of the work in pouring the beer, and without CO2, the beer is able to taste, well, like beer without CO2. Try it, and you'll love it.
Cask-conditioning often brings out new and subtle flavors from a beer that might not be as obvious when it's served via a traditional CO2 draft system.
The festival is a new incarnation of the St. Petersburg Craft Beer Expo. Last year was the first time it was held at the Coliseum, and there were some problems with traffic flow, long lines and not enough beer. But it seems that the organizers have learned some lessons and limited ticket sales this year to avoid similar issues.  And it's air-conditioned!
The band Have Gun Will Travel will perform, and all attendees will get a tasting glass.
General admission tickets are available at various craft beer venues in the Tampa Bay area or through Ticketmaster.
In addition, Tampa Bay Brew Bus has organized a trip to the fest. It will leave from Cigar City Brewing in Tampa at 3:30 p.m. and make another pickup stop at Peg's Cantina in Gulfport before heading to the Coliseum. Cost of $50 includes round trip transportation, early admission and unlimited craft beer during the trip. Tickets for the Brew Bus were close to being sold out late Tuesday. (UPDATE: The Brew Bus tickets are now sold out).